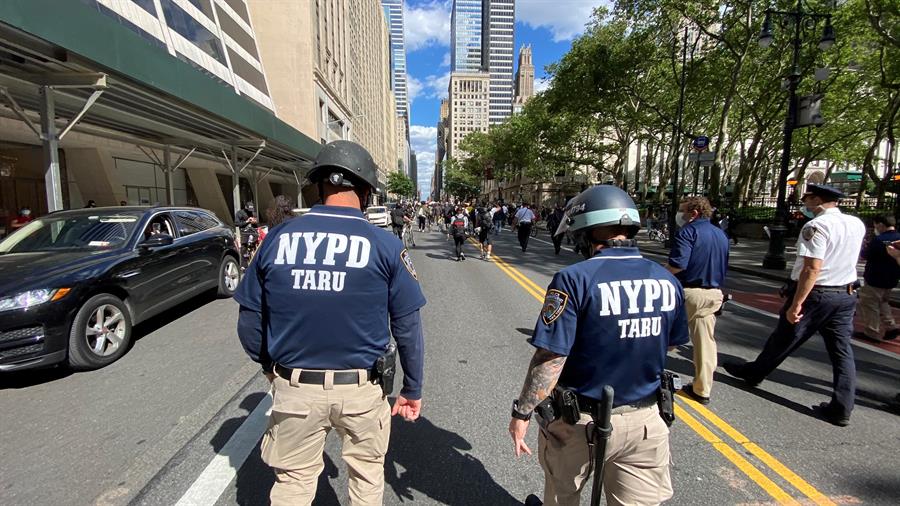 As millions call to "defund the police," some cities who've taken an initiative to decrease its police presence have seen surges in shootings, murder, and other crimes.
According to a NYPD crime report obtained by CBS, "murders in the city increase by 79%. Shootings went up 64%, while burglaries rose 34%."
Crime spikes come after almost a month of national protests following the killing of George Floyd by Minneapolis police officers, who were swiftly charged with 2nd degree murder among other charges. Left-wing activist and organizations alike diverged from the nationally unifying and bipartisan message of stomping out racism and working to stop police brutality, which emerged in the early onset of protests, by calling for the defunding of America's police departments.
Minneapolis became one of the first major cities to pledge to eliminate its own police department earlier this month.
Shootings are not just up this month, they've suddenly increased following NYC's removal of plainclothes officers on the street. The New York Post reported, "shootings are surging this week in New York City, with 28 incidents and 38 victims reported since Monday — the day the NYPD disbanded its plainclothes anti-crime unit, The Post learned on Friday." Whereas, "the same week last year there were only 12 shootings for the entire week."
So far there have been 97 shootings this month compared to only 89 shootings for the whole month of June last year.
The Post added, "members of the NYPD's anti-crime unit were reassigned to uniformed patrol duties on Monday — part of what Police Commissioner Dermot Shea called a 'seismic' shift affecting some 600 cops."
Plainclothes members of the Anti-Crime Unit typically patrol neighborhoods undercover searching for any potential crimes.
One law enforcement officer told The Post, "this is what the politicians wanted — no bail, nobody in Rikers, cops not arresting anyone. All those things equal people walking around on the street with guns, shooting each other."
NYC also moved to release prisoners they deemed 'low risk' to reduce the spread of Coronavirus in the city's prisons, a move which angered NYC prosecutors.
Following the crime spike, Fox News reports, "the NYPD said it will have hundreds of officers patrolling the streets this summer, specifically in neighborhoods that have seen a spike in violent crime."