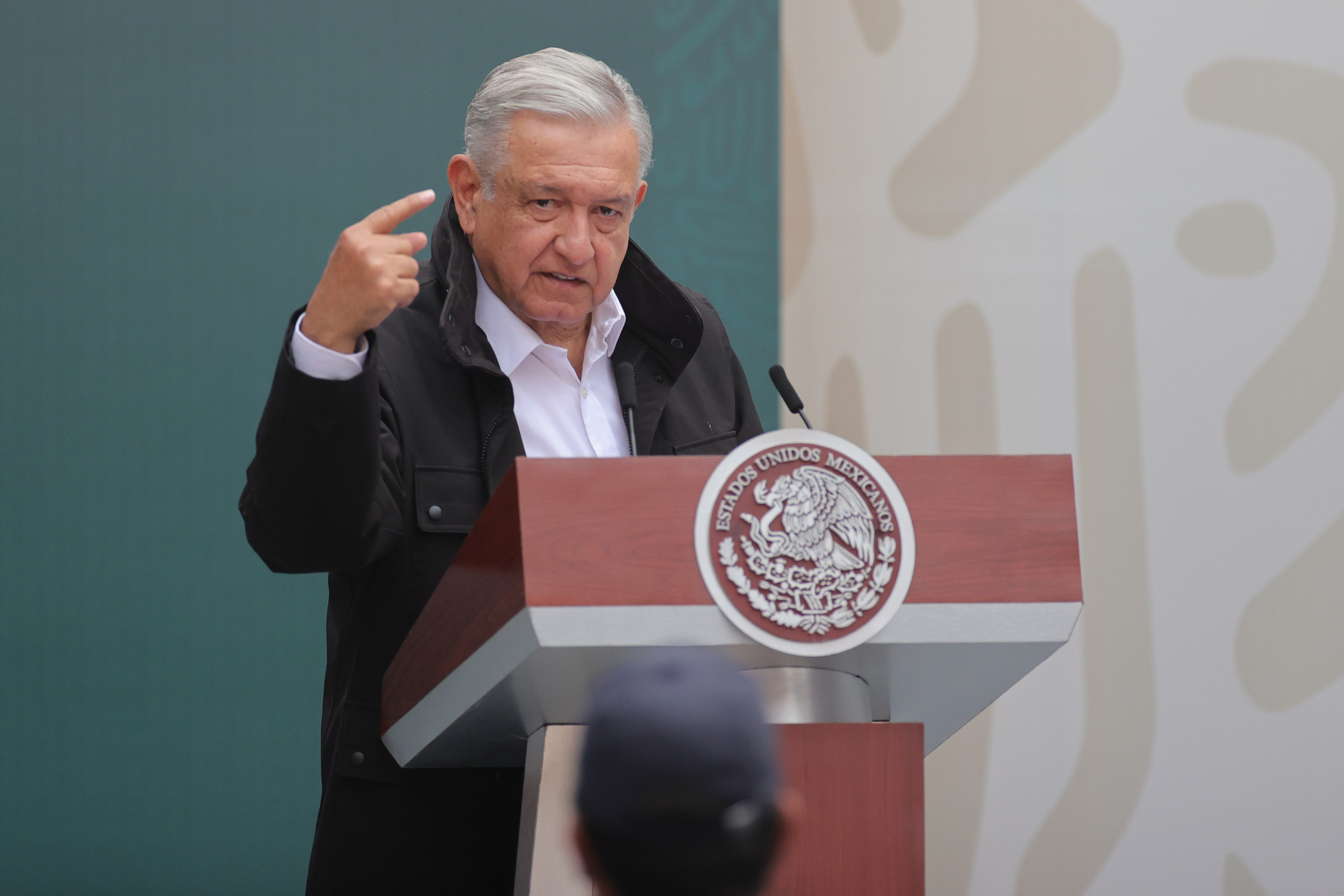 Mexico's President Andres Manuel Lopez Obrador is the latest critic of President Joe Biden's rhetoric around illegal immigration to come forward as the crisis at the border intensifies.
Obrador said Biden set "expectations" around the treatment of migrants which encouraged many to take the dangerous trek across the American continent, after a meeting between U.S. and Mexican officials on how the countries should handle the illegal immigration moving forward.
"People do not go the the United States for pleasure, they go out of necessity, so we have to support the development of Central America and the south of Mexico," he said. "Expectations were created that with the government of President Biden he would see better treatment of migrants and this has caused Central Americans migrants and also from our country to want to cross the border thinking that it is easier."
Democrats are calling it a problem and Republicans label it a crisis. While terminology differs, we do know Customs and Border Patrol encountered 100,441 migrants attempting to cross the Southern border in February alone. According to CBP, almost 30,000 unaccompanied minors were apprehended at the border in the first two months of this year.
Homeland Security Secretary Alejandro Mayorkas said "we are on pace to encounter more individuals on the southwest border than we have in the last 20 years."
Biden's response to an uptick in crossings starting in April 2020 was to loosen border regulations. In the first couple weeks of his administration, Biden canceled the Southern border wall project, attempted to place a 100-day moratorium on deportations, and reversed Trump's 'remain in Mexico' policy, which mandated migrants to wait in Mexico while their asylum applications are processed.
Mexico's president went on to praise Biden's general immigration policy, despite his criticism moments ago, "we have been pointing out that President Biden's immigration policy is very good, but that it will take time."
U.S. and Mexican leaders are calling for increased investment into South American countries where the vast majority of migrants originate. From interviews and discussions with people making the journey, the chief reasons for seeking asylum are job opportunities and high local crime rates.
Biden has floated a $4 billion humanitarian investment into South American countries with the hopes of combatting local crime and pulling people out of poverty, a plan that will surely take years, if ever, to pay off.
Earlier this month, Obrador, recognizing the surge, said "they see [Biden] as the migrant president, and so many feel they're going to reach the United States. We need to work together to regulate the flow, because this business can't be tackled from one day to the next."
Biden has, in the face of increasing pressure, went on the record telling migrants to not venture to the U.S. "now," ambiguously leaving the door open for some to assume they will be welcome some time in the future.