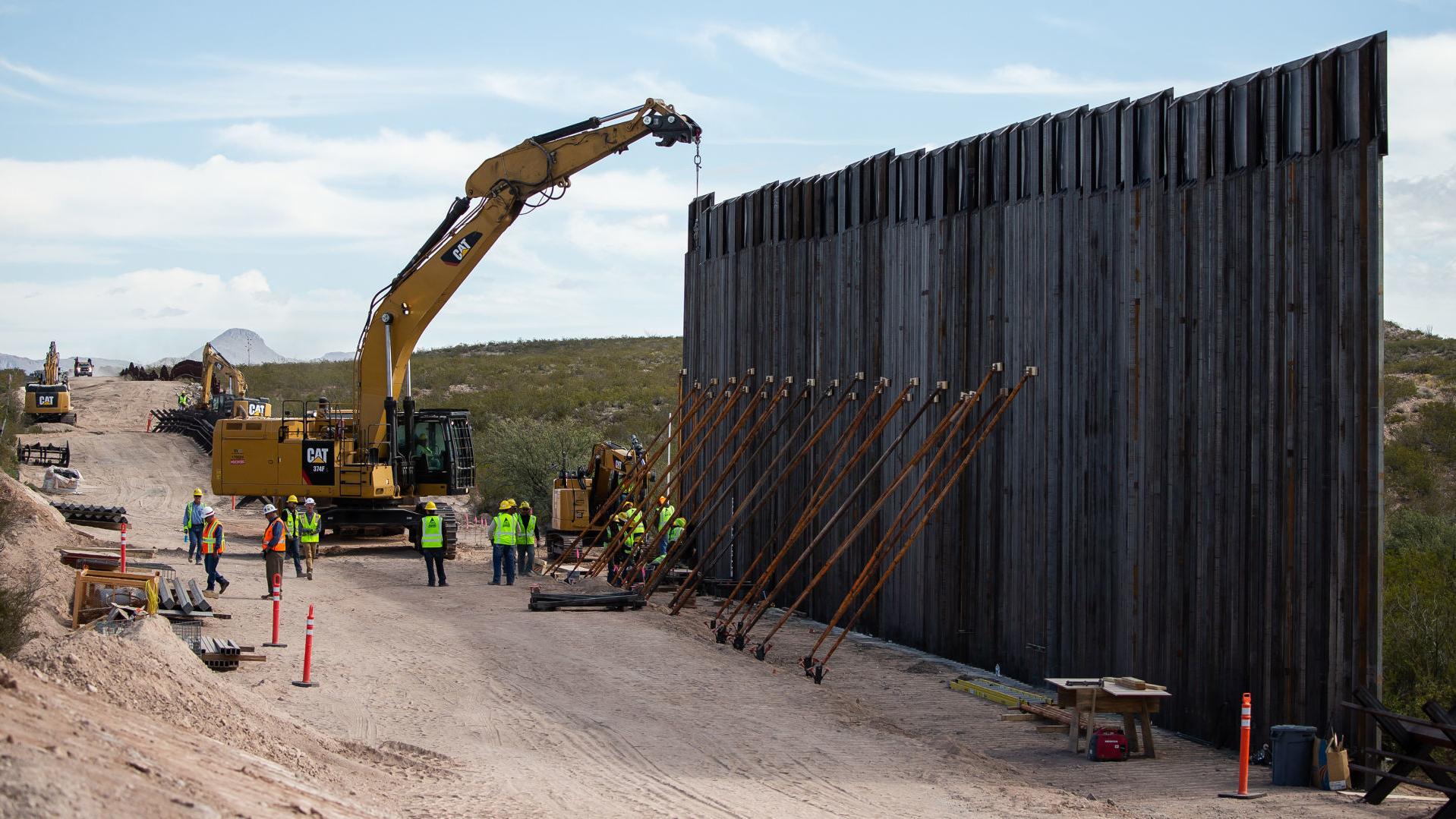 Despite halting construction of the Southern border wall within hours of taking office, President Biden's administration is mulling whether to restart a project he campaigned against.
Among Biden's unprecedented 17 day-1 executive orders was a directive to Customs and Border Patrol and the Department of Defense to immediately halt construction of physical barriers along the U.S. Mexican border. Within his first month, Biden ended the national emergency declaration former-President Trump used to divert funding from the Pentagon to the border. As illegal crossings continue to surge, the President's own Department of Homeland Security Secretary suggested the need to restart construction and repairs of the wall.
As of February, Biden called Trump's border wall "not a serious policy solution," and that "it is a waste of money that diverts attention from genuine threats to our homeland security.'
According to documents obtained by the Washington Times, "Department of Homeland Security Secretary Alejandro Mayorkas told department employees he may restart border wall construction to plug what he called "gaps" in the current barrier."
When speaking to Immigration and Customs Enforcement employees last week, Secretary Mayorkas said Biden's move to halt new construction left the door open to filling "gaps in the wall."
"Mr. Mayorkas, according to notes of the ICE session reviewed by The Washington Times, said Customs and Border Protection, which oversees the wall, has submitted a plan for what it wants to see happen moving forward."
The Secretary said, according to quotes from for mentioned notes, "It's not a single answer to a single question. There are different projects that the chief of the Border Patrol has presented and the acting commissioner of CBP presented to me."
"The president has communicated quite clearly his decision that the emergency that triggered the devotion of DOD funds to the construction of the border wall is ended. But that leaves room to make decisions as the administration, as part of the administration, in particular areas of the wall that need renovation, particular projects that need to be finished," he continued.
Areas of improvement includes filling "gaps," adding "gates," and finishing areas "where the wall has been completed but the technology has not been implemented."
CBP estimates they apprehended over 300,000 migrants in the first three months of 2021, a decade long record.
Mexico President Andres Manuel Lopez Obrador blames the surge on Biden's rhetoric, suggesting the administration's promise to not turn any unaccompanied minors, and reversal of several key border security measures is inviting people to make the perilous journey.
The Daily Mail suggests there may have been some legal issues with Biden's cold stop of border wall construction. "There were immediate concerns with the legality of the reversal, with experts claiming it could be illegal for Biden to stop funding that was already appropriate in Congress-approved funding for the wall specifically."
"The Government Accountability Office (GAO) launched an inquiry last month related to Biden stopping funding for the border wall construction project, they added. "Charles Young, a public affairs officer for the GAO, confirmed they were investigating whether Biden was legally allowed to end the construction."
Congress allocated $1.4 billion for border wall construction in December, 2020, or ~200 miles worth of wall. Trump found himself in hot water during his term when he attempted to divert funds away from other programs to fund construction. Biden risks the same trouble if he follows suit.
White House Press Secretary Jenn Psaki suggested that border wall construction is still ongoing, but limited, despite Biden's promise to not build "another foot of wall."
"Wall construction remains paused, to the extent permitted by law," Psaki said. "So some has already been funded through a congressional authorization and funding allocation. But as agencies develop for a plan — it's paused while agencies are developing a plan for the President on the management of the federal funds. It is paused. There is some limited construction that has been funded and allocated for, but it is otherwise paused."