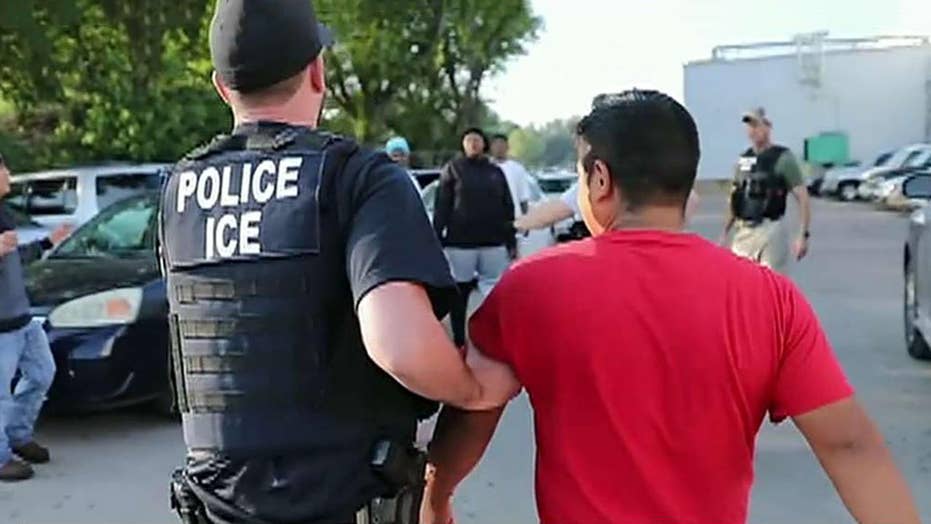 Yet another win for the Trump administration's fight against illegal immigration was delivered by a federal court yesterday when the 2nd Circuit Court of Appeals ruled the Department of Justice can withhold grant money from sanctuary cities whose actions go against federal immigration policy.
The court overruled a 2017 lower court decision to block the Trump administration's ability to withhold funds from the Edward Byrne Memorial Justice Assistance Grant Program, a grant offering which doles out $250 million a year to state and local law enforcement agencies.
Recent years have seen an upswing in the number of states and cities declaring themselves "sanctuaries" for illegal immigrants seeking protection against ICE and lawful deportation efforts. New Jersey, New York, California, Oregon, Washington, South Carolina, Illinois, Connecticut, Vermont, Maine, Rhode Island, and D.C. have all declared themselves as such.
Sanctuary states and cities decry an unwillingness to cooperate with federal law enforcement agencies and refuse to share the immigration status of individuals already arrested for other crimes with ICE. Law enforcement officers are also told to not detain illegal immigrants over their immigration status.
Now, the Department of Justice has a green light to withhold certain grants from states who cut against federal immigration policy.
In a statement, a DOJ spokesperson said, "today's decision rightfully recognizes the lawful authority of the Attorney General to ensure that Department of Justice grant recipients are not at the same time thwarting federal law enforcement priorities."
"The grant conditions here require states and cities that receive DOJ grants to share information about criminals in custody. The federal government uses this information to enforce national immigration laws–policies supported by successive Democrat and Republican administrations."
"All Americans will benefit from increased public safety as this Administration is able to implement its lawful immigration and public safety policies," the statement added.
Fox News reported, "The latest decision conflicts with rulings from other appeals courts across the country concerning sanctuary policies, indicating a Supreme Court review is ultimately likely." The Supreme Court has handed the current administration several wins over the last three years, including on the travel ban case and the recent "public charge" ruling.
"While mindful of the respect owed to our sister circuits," Judge Raggi said in the opinion, "we cannot agree that the federal government must be enjoined from imposing the challenged conditions on the federal grants here at issue."
She added, "these conditions help the federal government enforce national immigration laws and policies supported by successive Democratic and Republican administrations. But more to the authorization point, they ensure that applicants satisfy particular statutory grant requirements imposed by Congress and subject to Attorney General oversight.
Dismissing the claim that the Trump administration was violating the federalist nature of government, Judge Raggi wrote, "nor [sic] can we agree with the district court that the challenged conditions impermissibly intrude on powers reserved to the States." She cited the "spending clause" as a constitutional justification.