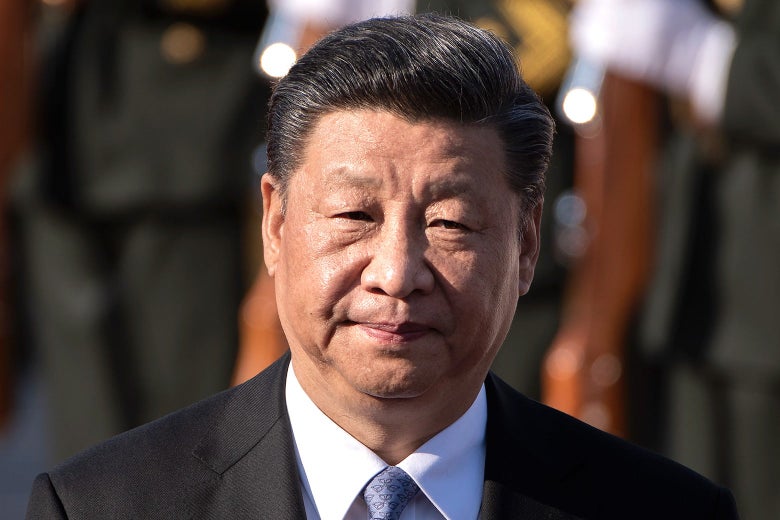 Censorship in China continues down a dark path as one Chinese student enrolled in the University of Minnesota was arrested and sentenced to jail time over a series of harmless tweets in which he mocked the totalitarian government.
Axios first reported that 20-year-old Luo Daiqing was first arrested in July of 2019 while staying in his hometown of Wuhun, China "for tweets he posted while in the United States."
The university student had shared a series of memes targeting the communist dictatorship and its leader Xi Jinping.
Court documents obtained by Axios read that "in September and October 2018, while [Lou] was studying at the University of Minnesota," he "used his Twitter account to post more than 40 comments denigrating a national leader's image and indecent pictures," which "created a negative social impact."
The Chinese government found 40 examples of tweets, retweets, and comments made while Lou was in the United States that they consider too offensive for their people to post. Those tweets included images of Winnie the Pooh, which was banned in China after several students began posting memes comparing Xi Jinping to the lovable cartoon.
The adult cartoon South Park was also banned in China for the same reason, and after its creators targeted media censorship in the country.
Others included Chinese government propaganda placed on pictures of a cartoon villain, Lawrence Limburger.
After months of detainment, Luo was sentenced to 6-months in prison for a crime dubbed "provocation." While he was to get credit for time served, it's unclear whether he was released as of yet. The University of Minnesota just became aware of the situation and does not know the future of its students.
Senator Ben Sasse released the following statement on the situation:
The Chinese Communist Party ought to release Luo Daiqing immediately, and the University of Minnesota ought to give him a full-ride scholarship. Don't forget that the Chinese Communist Party has banned Twitter, so the only people who even saw these tweets were the goons charged with monitoring Chinese citizens while they're enjoying freedom here in the United States. This is what ruthless and paranoid totalitarianism looks like.

Sen Ben Sasse
Rep. Ilhan Omar, who represents the district where Lou went to school, also tweeted in support of the student, saying "This is what ruthless totalitarianism looks like. Luo Daiqing made these posts while he was in the U.S., attending college in my district. Here in the United States, we believe in free speech."
She added, "I am calling on the Chinese government to immediately release him."
It's becomes more apparent that Chinese students studying abroad in the United States are being monitored by their government. Many now fear to speak out against the dictatorship for fear of repercussions when they return home.